The Best Budgeting Tips Going into 2020
For most people, creating a budget is a dreadful task, but it doesn't have to be. When you take the time to plan ahead you'll be better prepared for the upcoming fiscal year. It's even more important for small businesses to focus and make a plan to tackle the 2020 fiscal year as it is to make a personal budget, so don't overlook this step! Luckily, we've put together the best budgeting tips going into 2020 to help you have the most profitable year possible.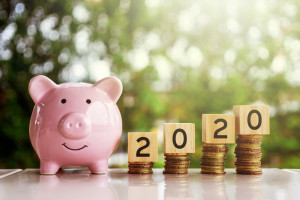 1. Focus on Saving First
A lot of people start making their budgets based off of what they spend every month. Any leftover money is what they decide will be their savings goals. This isn't a very effective approach to saving. Instead, it's likely that you'll end up over spending and under saving. To combat this problem, focus on saving first. Decide how much money you want to save each month based off of your goals and add it as a separate line item in your budget going into 2020. A good place to start is to take 15% of your monthly earnings and put it aside. Then you can work backwards to determine other budget line items.
2. Set Goals
Working toward anything requires you to set goals. When you don't have any goals, you'll lose sight of the big picture and end up back at square one. Instead, focus on setting realistic, attainable goals that will give you an incentive to actually follow through with your savings. Take the time to think about your short-term, medium-term, and even long-term goals. Then, write them down. At the beginning of each year, reevaluate these goals and make any necessary changes. If your priorities change, change your savings goals too. You don't have to wait until your mid-year check in or the end of the fiscal year to make changes.Remember, without any savings goals, it's going to be hard to determine your budget. If you're not saving up for something, you'll end up spending your hard earned money as fast as you make it, so take the time to set your goals.
3. Look at Previous Budgets
If you're preparing to create a budget for 2020, chances are you've made a budget before. Take a look at these previous budgets. Where could you have reduced spending? Did you go over in too many areas? Use this as a resource to help you create a budget that you'll be able to realistically stick to for the upcoming year. When small businesses don't prioritize budgeting, they're more likely to wind up in financial trouble. If this is the first time making a budget, take a look at templates and talk to an accountant or certified tax coach.
4. Be Exact
When creating your budget, don't just guess what things are going to cost. Bills and expenses are primarily paid electronically, with a credit card, and on the rare occurrence, cash. That means that regardless of what you buy, there should be a record of it somewhere. Take the time to review your previous year expenses so you can be exact during the planning stages. When you simply guess, you leave room for error or overspending. However, as with everything, prices tend to fluctuate and things get more expensive as the years pass. In that regard… be conservative with your estimates.
5. Be Conservative with Estimates
If it's not realistic to be exact, make a conservative estimate. Lean towards the high side for expenses so that if you're wrong, you'll have money left over rather than not enough. When you're more conservative with your budgeting, you give yourself a nice cushion for when things don't go as planned. Expect about a 1-2% rise in inflation for most things but give yourself more flexibility when it comes to less predictable things like gas.
6. Plan for Big Expenses
If you know you have a big expense coming up in 2020, plan for it. Look at where you have room to change things around so you can anticipate if you need to spend less in other areas. If you have loans or accumulated debt, try to plan so you can pay them off sooner rather than later. This will save you in interest costs and make sure that you're setting up your business, and yourself, for success.
7. Automate Payments
We're not talking about automating your credit card statements or car payments, instead, set up automatic payments that will add contributions to your 401k, IRA, or any other retirement accounts you have. You can even set up automatic payments to have money wired into your savings account so you won't impulsively spend it. Setting up these payments will help you save first and spend later, without even realizing it!
8. Stay Realistic
Don't try to over save too fast. If you can't afford to put 15% of profits or income away into savings then lower it to 10%.
Consistency is key, but when you set unrealistic goals you'll only be setting yourself up for failure.
9. Make Adjustments
Life is unpredictable so don't be afraid to make adjustments along the way. You never know what next year has in store for you. If you start out and find that you're spending too much, see where you can make cuts. Stop buying things you don't need and avoid getting something just because it's inexpensive. Expenses add up and sooner or later they'll make an impact on your savings. Ask yourself if what you buy is a want or a need and if it's a want, stop buying it. This is especially true for small businesses. You won't be able to grow if you're continuously depleting your profits. Be strategic and don't be afraid to adjust your goals as time moves forward.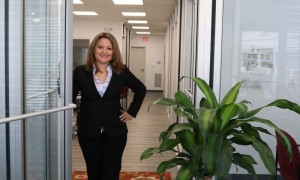 Most small businesses overpay by thousands on yearly taxes, which takes away from their budgeting success. If you're a small business owner and think you're overpaying your taxes, don't hesitate to get in contact with an accountant today. The professionals at Del Real Tax Group are experienced professional accountants that strive to make sure their client's priorities are always at the top of their lists. Our goal is to help you save thousands of dollars in taxes each year. To find out more, or to schedule a consultation, call us today at 708-788-0082.
Maribel Del Real, CPA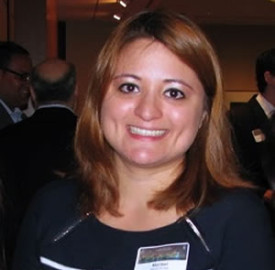 Certified Tax Coach and CPA, Maribel Del Real
Sign up for our Newsletter: