Small Business Accountant & Bookkeeping Services
Del Real Tax Group, a Chicago CPA accounting firm, understands the issues facing small business owners. We've been working with small businesses located around Chicago and Berwyn for many years, responding to complicated tax accounting questions, financial management issues, and cash flow concerns that can be hard for business owners to understand.
Looking for a small business accounting firm in Chicago, IL? Del Real Tax Group is here to answer and perform your business accounting and financial documents.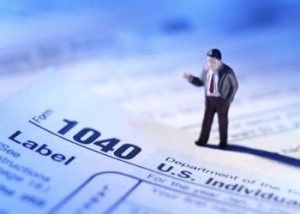 We have developed an accounting package that is the solution to the Small Business Owner needs.  At the beginning of each client engagement we have a system in place where we assess and advise new clients.  We do this at the beginning of an engagement to give us an opportunity to offer recommendations that are key to the success of the business and set the foundation for legal tax savings.  We normally have one or two Initial Strategy Sessions.
Our clients receive these monthly Services:
Bookkeeping
Reconciliation of Your Accounts
Accounting services
Unlimited Questions with us About your Company's Tax & Accounting
Payroll Tax preparation and Forms Processing
Sales Tax preparation if Applicable
Profit Tax if Applicable
Balance Sheet
General Ledger
Fixed Asset Depreciation Schedule
Tax Forecasting! We personally don't like surprises and don't like to surprise clients either at tax time. We tell our clients ahead of time what to expect before the year ends.
We're a Top Accounting Services Company for Small Businesses in Chicago, IL
We know that you need timely and accurate financial statements to obtain a clear picture of your business, where you've been and where you're headed.
Del Real Tax Group wants you to feel at ease that your financial statements are accurate and reflect your current situation so informed decisions can be made that will help you grow your business.
The steps involved with basic bookkeeping can be overwhelming depending on the size of your business and the number of transactions. If you no longer feel like you have control of your books, give us a call. We will manage your business finances and keep you on the right track.
Del Real Tax Group is committed to providing each of our clients the highest standard of CPA, tax accounting and payroll accounting in Berwyn, Cicero, Brookfield, Lyons and throughout the Chicago area.
Call 708-788-0082 for an initial FREE tax discovery session, where we can learn more about your business and explain how we can help.