Lyons, IL CPA Accounting Firm
Looking for a Lyons, IL CPA to prepare your taxes and perform your general bookkeeping tasks? Del Real Tax is a tax and accounting firm with over 10 years of professional experience. Our staff of fully trained professionals work one-on-one with individuals and companies to help service your accounting and small business. We manage tax preparation, accounting, finance, payroll and other administrative services so that our clients can more efficiently manage other areas of their business.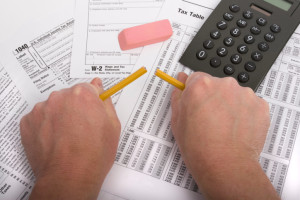 Del Real Tax understands the importance of relationships. Whether protecting individual assets or ensuring accounting compliance, our relationship with our clients revolves around trust and communication. We work on the philosophy that every one of our clients is a business partner, in which we serve you as a trusted advisor and consultant. To learn more, contact us or please call our Lyons tax accounting firm at 708-853-9260.