Accounting Services in Chicago IL – CPA Firm
Most Small Businesses PAY TOO MUCH in Taxes Every Year! Your Business may not be getting all the attention it needs from your accountant. Ask yourself…
Does your accountant only call at tax services time?
Are you consistently paying a little more tax each year but aren't quite sure why?
Can you remember the last time your accountant called you about a tax preparation plan or saving strategy?
We help small business owners save money on taxes and increase their bottom line through our structured, fixed-fee monthly accounting program services. We offer tax savings through advanced tax strategies and planning. The strategies we use have withstood the test of time through IRS audit and scrutiny.
We make order from the chaos and reduce tax exposure by working on your company's books, sales tax, and payroll. And this of course frees up your time to better run and grow your business.
Using advanced tax strategies and tax preparation planning, we've saved clients hundreds of thousands of dollars by working with us. Many of these strategies are what the top 1% use to save money on taxes. Our team of experts brings that knowledge to business owners.
We can help you:
Create advanced tax strategies for your company
Maintain your monthly books, sales tax and payroll
Analyze your business to maximize profit
Create Wealth
Pay Less Tax
Get the Tax Preparation Advisory Services You Deserve
For many of us, income taxes are the biggest single expense that we have in our lives yet we don't make an intentional effort to legally cut our tax bill. We might try to get good deals on clothing items, etc. but we don't think about how to legally slash our tax bill. Our business is different in that we concentrate and work only with small business owners to provide tax planning services. Our accounting firm specializes in helping your business maximize profits and pay the least amount of taxes legally possible. We also pay close attention to asset protection and we can help with incorporations and entity restructuring services.
We know that business owners work so hard and we want to help them keep more of their hard earned money. Maribel is a Certified Tax Coach and also a Certified Public Accountant (CPA) and takes over four weeks of continuing education annually to continue to learn more strategies to share with her clients. Certified Public Tax Coaches are not the "ordinary accountants" and can save you thousands of dollars in taxes a year.
Maribel Salazar CPA, CTC, founder of Del Real Tax, has over a decade of professional personal and business tax services experience. Although prior to starting her own small business she worked for a downtown Chicago tax consulting firm as a tax services consultant to large clients including BP, Abbott Laboratories, Anixter, Morton Salt and Porsche among others, and is also a PriceWaterhouseCoopers Alumni, she truly enjoys and feels at home in the small business community and helping businesses with their personal tax planning strategy. Her husband owns a plumbing company, her sister owns a trucking company, her dad owned a mechanic shop before retiring and her mom owned a clothing store before retiring.
Maribel was awarded 2015 Latinos "40 under 40" in Chicago, IL and also 2016 "Top 20 Best Accountants in Chicago, IL." She is a small business educator and presents for City of Chicago, IL Small Businesses, UIC Entrepreneurs, Women Development Center and Accion Chicago among other. Maribel earned a Bachelor's degree in Accounting and Management Information Systems graduating Summa Cum Laude from the University of Houston in 2004. She continued her academic pursuits and earned a Master's degree in Accounting with Tax Track graduating with Honors from the University of Houston in 2005. Her favorite accounting/tax topics are accounting methods and income tax planning for the business owner. Maribel's hobbies are photography and reading. She enjoys life by spending time with her children Pablo, Paulina and husband Roy.
Contact us for your Accountant Chicago IL needs
Call 708-788-0082 for an initial FREE tax preparation discovery session, where we can learn more about your business and explain how we can help.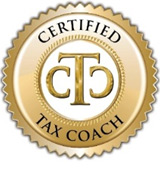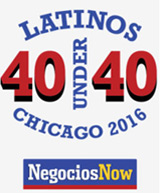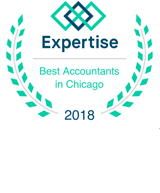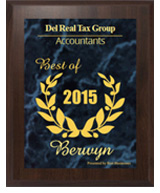 Email us at our Chicago accounting firm or contact a location below:
Lyons – Berwyn CPA Accounting Location:
(Ph) 708-788-0082
7951 Ogden Ave
Lyons, IL 60534