An Illinos CPA firm providing professional accounting services.
Small Business Accounting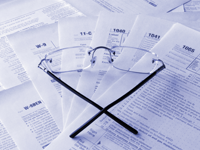 As a small business owner in Illinois, you have more important things to do than to keep your own books. We take care of your books for you, so you can get back to the job of running your business and generating profits! Our Illinois CPA firm has been working with business owners throughout the Chicago, Illinois area responding to individual and company financial issues, answering tax questions and cash flow concerns that can make or break your company. View small business accounting services
Each month or quarter we'll do the following things for you:
Reconcile your bank account
Generate an income statement
Generate a balance sheet
Clean up your general ledger
Quickbooks Services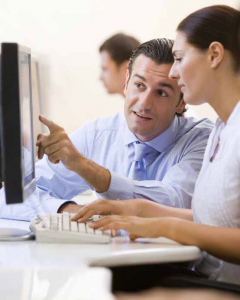 QuickBooks is the ideal business accounting software for small to mid-sized business owners throughout Illinois.  You save time on bookkeeping and paperwork because many of simple bookkeeping tasks are handled automatically making it easier to run your business.  You can easily generate the reports with the information you need, so you always know where your business stands.
We'll do the following things for you…
Personalized Training
Quickbooks Set-up
Periodic Tune-up
Online Backup
Tax Services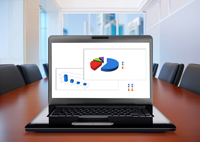 Our Illinois CPA firm provides professional tax preparation to maximize legitimate Illinois tax-breaks and deductions to help you lower your taxes and keep more of your hard-earned money in your pocket. View our tax accounting services.
Compliance
Individual / Sole-Proprietor – Form 1040
Partnership – Form 1065
S-Corp – Form 1120S
C-Corp – Form 1120
Planning
Consider the tax benefits of incorporating – entity formation (LLC, S-Corp, C-Corp)
Consultations to help you lower your effective tax rate by accelerating deductions and deferring income
Reduce your taxes and keep more of what you make
Sales Tax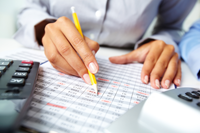 If your business sells products, you are required to collect and remit sales tax to the Illinois Department of Revenue.  You might also be liable for use tax if you purchase items for use and were not charged sales tax. View our sales tax accounting services.
Summary of tax services:
Register you to the appropriate taxing jurisdiction(s)
Stream-line your sales tax process
File your sales tax return(s) monthly or quarterly
Payroll Accounting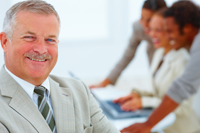 When it comes to paying employees, laws and the IRS have made the payroll function a time consuming nightmare for the small business owner.  Small business owners spend an average of eight hours a month performing payroll functions. That's 12 full days a year that could be spent generating sales, prospecting new business opportunities, improving products or services, or servicing customers. View our payroll accounting services.
What we'll do for you…
Worry Free IRS and State tax reporting
EFTPS tax deposits
Monthly, quarterly, and annual payroll tax reports, including W-3/W-4 and 1096/1099 Forms
Creation and filing of the required new hire forms
Keep your payroll records
IRS Representation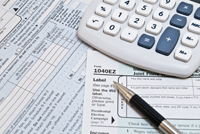 Our Illinois CPA firm offers professional representation in audits and communication with Federal and State tax authorities. If you have been chosen for an audit, the professional representation you can find with our firm can put many of your worries at bay. We are ready and willing to answer any and all questions the IRS may be asking of you. Read more about our IRS representation services.
Entity Selection and Restructuring
Your Illinois business entity has a large impact on your taxes and other liabilities. From your company's inception through its growth and development, Del Real Tax Group can advise you on choosing an entity type and later restructuring if advantageous. With our knowledge and expertise, you will always be receiving the most advantageous entity type for the functions your business performs. View more about our entity selection and restructuring services.
Call 708-788-0082 or email us.