Tax Return Preparation Services in Chicago, IL
Looking for a Chicago tax accountant for tax preparation services? Del Real Tax Group are tax professionals that have been servicing the Chicago and Berwyn, IL area for many years on a variety of tax preparation  projects year round so we are in a good position to answer your tax related questions. We understand that preparing your own income tax returns can be a task that leaves you with more questions than answers. Whether we like it or not, today's tax laws are so complicated that filing a relatively simple return can be confusing. It is just too easy to overlook deductions and credits to which you are entitled. Even if you use a computer software program, there's no substitute for the assistance of an experienced CPA tax professional.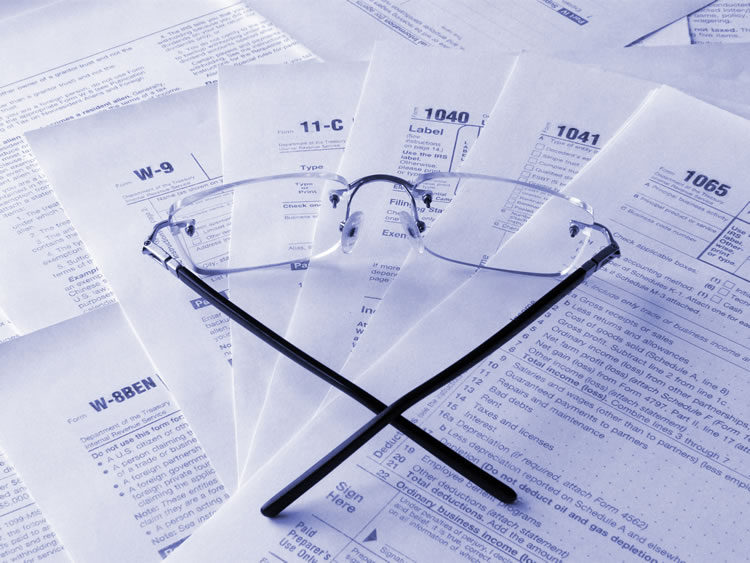 Tax preparation services we'll perform:
Your tax returns will be checked and rechecked by our computer software identifying potential problems the IRS may look at more closely.
Your tax return can be filed electronically so you will get a refund back quicker.
Our tax professionals will show you how to adjust your payroll services withholding to get more money back each week. Why give the IRS an interest free loan for up to 16 months.
We will show you potential deductions to limit your tax liability for next year. In addition, we will give you a sheet of commonly overlooked deductions to limit the following year's tax liability.
What if my books are not in order?
Haven't kept up your bookkeeping? Not a problem. We're here to help. Our tax accountants will prepare your bookkeeping for the year, prepare a full Schedule C or business tax return, as well as your small business income tax return. Then we'll help you set up an easy system that allows you to keep your books in tip-top shape next year.
Bookkeeping services we'll do for you:
Register you to the appropriate taxing jurisdiction(s)
Stream-line your sales tax process
Income tax services preparation and income tax returns
File your sales tax returns monthly or quarterly
Individual / Sole-Proprietor – Form 1040
Partnership – Form 1065
S-Corp – Form 1120S
C-Corp – Form 1120
Tax Planning and Tax Consulting Services in Chicago, IL
We are not only known for income tax preparation but for also tax planning and consulting services. Planning is the key to successfully and legally reducing tax liabilities. We go beyond tax compliance and proactively advocate tax saving strategies to maximize your after-tax income. Small businesses and individuals pay the lowest amount of taxes allowable by law because we continually seek ways to minimize your taxes throughout the year, not just at the end of the year.
Tax services we'll perform:
Consider the tax benefits of incorporating – entity formation (LLC, S-Corp, C-Corp)
Consultations to help you lower your effective tax rate by accelerating deductions and deferring income
Reduce your taxes and keep more of what you make
Tax Problems
Are you having problems with the Internal Revenue Service? We're here to help you resolve your tax problems and put an end to the misery that the IRS can put you through. We pride ourselves on being very efficient, affordable, and of course, extremely discreet. The IRS problems will not just go away by themselves; they just keep getting worse with penalties and interest being added each day. If you owe the IRS, you may have a very serious problem. It may take the IRS several years to catch up to you, but they're persistent in collecting all the money that is owed.
Personal Accountant Chicago IL – Sales Tax Business Accounting Services
Del Real Tax Group also offers sales tax accounting services for your small business whether you live in Chicago, La Grange, Oak Park, Oak Lawn, Cicero, Brookfield, Lyons and other areas of Illinois. Business owners need professional accounting services. If you'd like to receive more information about our certified public accounting firm or Tax Services in Chicago, IL please contact us.