About CPA Accounting Services
CPA Accounting Services:
Del Real Tax Group offers tax and accounting services to small businesses owners. Specifically, we help our clients with their bookkeeping/small business accounting, training, Quickbooks consulting, tax planning and tax preparation. We are able to service clients in a variety of projects year round so we are in a good position to answer questions that clients might have throughout the year and assist with tax planning and managerial accounting.
We strive to help businesses use timely and accurate accounting information and tax planning to make informed decisions about their business that will help them grow their business, increase their bottom line, and achieve their goals.
Maribel Del Real, CPA Accountant: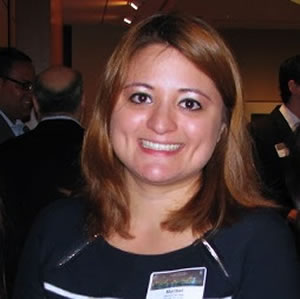 Maribel Del Real, a Chicago CPA, has been a CPA since 2006.  She has over a decade of tax and accounting professional experience. Maribel is also a Quickbooks Certified ProAdvisor. Prior to founding Del Real Tax Group, Maribel worked in the Private Company Services Tax Department of PricewaterhouseCoopers and also as a Tax Consultant for a downtown Chicago Tax Consulting Firm.
Maribel is a Certified Tax Coach.  Maribel was awarded 2015 Latinos "40 under 40" in Chicago and also 2016 "Top 20 Best Accountants in Chicago."  She is a small business educator and presents for City of Chicago Small Businesses, UIC Entrepreneurs, Women Development Center and Accion Chicago among other.  Maribel earned a Bachelor's degree in Accounting and Management Information Systems graduating Summa Cum Laude from the University of Houston in 2004. She continued her academic pursuits and earned a Master's degree in Accounting with Tax Track graduating with Honors from the University of Houston in 2005.  Her favorite accounting/tax topics are accounting methods and tax planning for the small business owner.  Maribel's hobbies are photography and reading.  She enjoys life by spending time with her children Pablo, Paulina and husband Roy.