How to Customize QuickBooks Online for Your Industry
The current digital economy has made it easier than ever to boast the entrepreneurial spirit. With accessibility strong enough to run a business from your Smartphone, more and more businesses are looking to reduce overhead costs and opt for digital management systems. You can update social media profiles, run entire marketing campaigns, and even download apps for CRM platforms from the palm of your hand. To make sure you're covering all aspects of your business, you need to aim for the same accessibility using QuickBooks Online.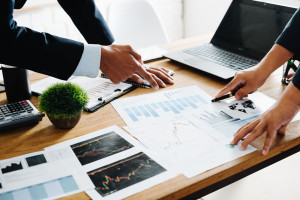 QuickBooks Online is an integral program that helps businesses manage all of their accounting in one place. With QuickBooks Online, you can access payroll, track your expenses, connect different accounts, and generate complete reports. To make sure you're getting the most out of your accounting needs, it's important to customize QuickBooks Online for your industry. In this article, we'll explain how to set it up so you're ready to go.
Familiarize Yourself with QuickBooks Online
The first step in customizing QuickBooks Online for your industry is to familiarize yourself with the application. If you've used QuickBooks in the past, the online version is a bit different so you'll want to make sure you understand those differences before jumping in. Customize the home page so that it works with your industry and follows a flow that appeals to you. People work differently, so there isn't a specific set up that will optimize your QuickBooks Online strategies.
If you don't need certain functions, turn them off or remove them from your homepage so you don't create unnecessary clutter. While there aren't as many customization options available for the online version as the original QuickBooks, do what you can and go from there.
Don't forget to take the time to work through any administration details such as connecting your email or adding verified personnel. Turn on or off notifications and update all of your preferences for streamlined functionality.
Benefits of Using QuickBooks Online
Aside from the fact that you can manage all of your accounting needs from your pocket, there are a few great benefits to using QuickBooks Online. They offer enhanced sharing features so you and your team can stay connected and update your accounts in real-time without the hassle of regular software management. The apps automatically sync across all of the devices attached to your account, which makes working as a team easier than ever. If you want, you can opt to have invoices and statements automatically sent out and generate reports depending on the day of the week or time of the year. Utilizing QuickBooks Online is a great way to help improve your business' financial organization and structure.
Set Up Your Chart of Accounts
Now, before you can move forward, you need to make sure that your Chart of Accounts is reflective of your business. Your Chart of Accounts helps you send invoices and receive payments in an orderly manner. It keeps track of all of your assets, liabilities, expenses, and revenue. When setting it up, try to stay organized. Link any connecting accounts, make sure all of your account names are spelled properly, and separate your non-essential accounts.
Each industry will have a different best practice customization process for their chart of accounts.
If you're a nonprofit organization, your COA is extremely important. It needs to be up-to-date and accurate in order to continually maintain a nonprofit title. There are certain standards that nonprofits have to meet, especially when dealing with finances. Nonprofits are required to demonstrate where funds are going through generated reports. For IRS purposes, these reports need to show functional expenses separated into their respective categories: programs, fundraising, and administration. To help track expenses, turn on the "classes" function. You can then add your expenses and track them with descriptors.
Creating a COA is a bit different for contractors. Whatever your specialty may be, if you're providing services based on contractual agreements, this section is for you. Luckily, setting up a COA for contractors is fairly similar to other small businesses. You'll need to create sections for all of your assets, liabilities, income, and expenses. It's also a good idea to create a section for owner's equity just in case you need to refer to it down the road. The other accounts to add that are different from general small businesses include deferred income, payroll taxes, short-term investments, cash, contracts receivable, land, equipment, appreciation and depreciation, rental income, sales, profits and loss, retained earnings, indirect spending, under billings, common stock, and any finance expenses. Work with your business and create sub-accounts that you know you'll need, or add them on later when you start to accrue expenses.
If you run a restaurant, the way you manage your COA needs to be detail oriented. You can manage your accounts how you like, as long as your tracking things using specific categories. Food sales, cost associated with food sales, beverage sales, cost associated with beverage sales, discounts, and comps all need to be tracked separately. The same is true for operating expenses, labor and employee expenses, occupancy expenses, and more. Create categories to help you keep track of everything and stay organized. You can then create sub-accounts to help you keep track of line-item expenses throughout the fiscal year.
Finally, if you own a small business in the real estate market, QuickBooks Online will help you keep your properties separate and organized. Using your COA, you'll be able to assess risks and keep track of your finances, regardless of the unpredictable nature of the industry. Keep track of all of your assets, liabilities, revenues, owner's equity, expenses including the cost of properties and services sold, and general operating expenses. Set up addition accounts for escrow, rent, home improvements, accumulations or depreciations, mortgages, credit card debt, home sales, rental income, marketing services, professional fees, utilities, Home Owner's Association costs, insurance, and property taxes. You can create different accounts for each of your properties to better streamline things, just make sure you set them up as a sub-account of the parent account. This will help you keep track of everything while growing your properties portfolio in an organized and well-kept manner. Use straightforward titles for all of your accounts to avoid confusion for your team.
Housekeeping Items
The way you number your accounts, for all industries, should be based on your personal preference. You can use an orderly system or numbers that work to compliment your business. Just make sure that after you've set things up, you're consistent and thorough. It might take some time to get used to working with QuickBooks Online, but it's a great asset to help you manage your business from your pocket.
For all industries, creating a new account in your COA is the same. Click on Chart of Accounts on QuickBooks Online using the Gear Icon. In the top right corner, select New → New Account. You can then opt to create as many or as few Major Parent Accounts that your business needs and go on to create respective accounts. When creating a sub-account, just click Subaccount followed by the respective Parent Account that you're going to link.
Hiring Some Outside Help
Even if you perfect your QuickBooks Online structure, it's still important to get some help. Luckily, this program reduces the urgency for an in-house accountant. Instead, we recommend outsourcing an accountant like the ones at Del Real Tax Group. We can help you set up your QuickBooks Online Chart of Accounts to best reflect your business' needs and goals. At Del Real Tax Group, we specialize in helping small businesses maximize their profits through your-round personalized service and attention. Our goal is to help you save thousands of dollars in taxes every year! To learn more about how we can help, give us a call at 708-788-0082 today.
Maribel Del Real, CPA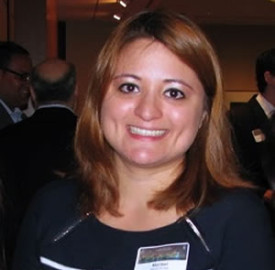 Certified Tax Coach and CPA, Maribel Del Real
Sign up for our Newsletter: