Restaurant Revitalization Fund (RRF) Assistance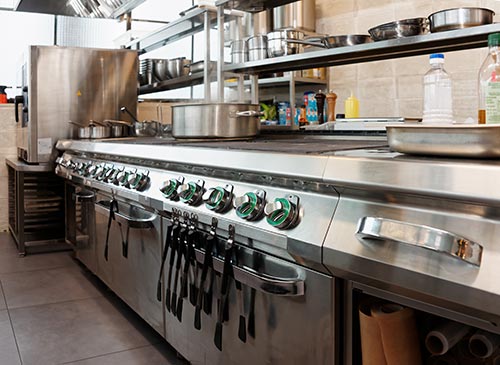 We are helping our clients with the process of the Restaurant Revitalization Fund – preparing the paperwork, applying for the fund, and following up. We're fully caught up with the most recently updated rules and guidelines. Contact us today at (708) 788-0082 or at [email protected] for assistance with the Restaurant Revitalization Fund, so you can get the fund you need for your restaurants.
SBA Administrator Isabella Casillas Guzman announced on April 17 that "help is here" for the restaurants and bars across the country devastated by the pandemic. The restaurant industry has been among the hardest-hit sectors during the economic downturn caused by the COVID-19 pandemic. SBA will provide funding up to 5 million dollars per location, not to exceed 10 million dollars total for the Applicant and any affiliated businesses.
The Restaurant Revitalization Fund (RRF) program is designed to provide $28.6 billion in economic relief for eligible restaurants and restaurant-related industries affected by the COVID-19 pandemic. The RRF is part of the American Rescue Plan Act of 2021 and will be administered directly by the Small Business Administration.
The RRF program is providing non-taxable grants to eligible entities equal to COVID-19 related revenue losses. As a grant, the money will not need to be paid back.
Applications will be released 4/30/21 & the Portal opens 5/3/21 Who qualifies:
Restaurants
Food stand, food truck or food cart
Caterers
Saloons, inns, taverns, bars, lounges
Brewpubs, tasting rooms, taprooms or licensed facilities or premises of beverage alcohol producers where the public may taste, sample, or purchase products
Other similar places of business in which the public or patrons assemble for the primary purpose of being served food or drinks, including those in airport terminals
Note: An eligible entity must show at least 33% of gross receipts are comprised of on-site sales of food and beverage to the public
Who has priority:
Once the portal opens, the SBA will give priority for the first 21 days to 3 groups:
Women
Veterans
Socially or economically disadvantaged individuals
How can the funds be used:
Payroll Costs
Principal or interest on mortgage obligations
Rent payments
Utility payments
Maintenance, including construction to accommodate outdoor seating
Supplies such as protective equipment and cleaning materials
Normal food and beverage inventory
Covered supplier costs
Operational expenses
Paid sick leave
Other expenses
How much do you qualify for:
The proposed minimum amount a restaurant will receive is $1,000 and the proposed maximum amount is $5 million per location and $10 million total.
The amount of funds are equal to your pandemic-related revenue loss minus any PPP loans your restaurant received. This amount is slightly different depending on when your business opened. Restaurants open before 2019, restaurants opened during 2019, and restaurants opened during 2020 through 2021 will all have different equations to calculate the amount of the restaurant's grant.
The EIDL advanced grants and target advanced grants are not subtracted from any RRF grant amount.
Del Real Tax Group is available to help with the process
If you have questions or need our assistance in applying for this program,
please give our office a call or email: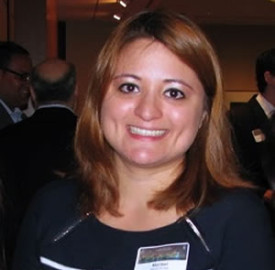 Chicago CPA, Maribel Del Real
Sign up for our Newsletter: