Everything You Need to Know About a Certified Tax Coach
Taxes are a part of life. They're not fun, but they are something we're all legally required to do. Year after year we call our accountant and go over expenses, but continuing down the same path never yields any different results. Taxes don't have to ruin your life and reduce the profits of your small business. Rather than trying to manage things yourself or use traditional accountants who rarely work with you consistently throughout the year, it's time to make a change. There is a way to get back more money, see higher returns on investment, and stop over paying the IRS. This can be achieved through hiring a certified tax coach. Unlike regular accountants, a certified tax coach will give you the attention you need to help maximize profits and pay the least amount of taxes legally possible. With personalized tax strategies, coaches will help you plan a little and save a lot. To give you a better understanding of what a certified tax coach is and what they do, we've put together this helpful article with some of our most frequently asked questions.
What is a Certified Tax Coach?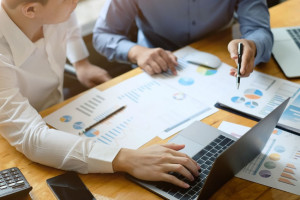 First and foremost, it's important to understand what a certified tax coach is and what they do. Simply put, certified tax coaches are "tax professionals with advanced training in proactive tax planning, who specialize in finding deductions, credits, loopholes, and strategies to help their clients pay less tax." It is a very prestigious designation—less than 500 people in the United States are professional certified tax coaches. The main difference between a certified tax coach and a certified public accountant (CPA) is that a certified tax coach works with you throughout the year to make sure you get the long-term, proactive benefits you need. Certified tax coaches go above and beyond a traditional tax preparer or accountant and are dedicated to your financial gain. They work to save you thousands, not hundreds, of dollars on taxes and ensure that you never overpay. To become a certified tax coach, you must have experience that denotes expertise and excellence in finances and tax planning. After which, an intensive, three-day training academy is required followed by additional yearly educational requirements. These training sessions and educational requirements help certified tax coaches expand their knowledge and specialize in maximizing profits for their clients.
Why Do I Need a Certified Tax Coach?
The primary reason someone needs a certified tax coach is to help you save as much money as possible. Every year, more and more people are overpaying their taxes and missing out on hundreds of deductions. Instead of continuing to give the IRS your money, a certified tax coach works to reduce the amount of income taxes you pay so you get what you deserve. This is done through a meticulous examination of each client's expenses, income, and business decisions to take advantage of every deduction possible—including tax advantages and credits. Rather than waiting until tax season, a certified tax coach works with you throughout the year to make sure no opportunities go unturned. Using a certified tax coach is one of the best ways to avoid overpaying taxes year after year.
Advantages of a Certified Tax Coach
The primary advantage of working with a certified tax coach is saving money. Using a proactive approach to tax strategies, certified tax coaches work hand-in-hand with their clients to look at their tax history and create a profile that will help them uncover new money saving opportunities. This is especially great for small businesses, as they may not understand or even know what tax breaks they qualify for. Unlike a certified public accountant, tax coaches can also help you find the right investment opportunities that will compliment your tax saving strategy. You'll receive a full portfolio and over time, understand how to better take advantage of every opportunity that presents itself. The advantages of hiring a certified tax coach outweigh the costs by far and will lead to a return on investment worth thousands. How much you're eligible to save will grow as you start to manipulate deductions, credits, and more. The amount of money you can save with a certified tax coach is impressive and beyond what most people believe is possible. Using legal loopholes and an extensive experience in accounting and tax, you'll be able to decrease your taxes and start putting more money back into your business. In some cases, small businesses that opted for a certified tax coach saw savings upwards of $80,000 in their first year alone.1 Just imagine what you could do with an extra $80,000 a year.
Where to Find a Certified Tax Coach
If you're looking for a certified tax coach to lower your income taxes and help you keep more of your money in your wallet, look no further than Del Real Tax Group. We are one of a select number of companies to employ a certified tax coach and are dedicated to providing you with the personalized service you need. At Del Real Tax Group, we work hard to legally cut your tax bill so you can enjoy more of your hard earned money. Our certified tax coach, Maribel Del Real, is a Chicago CPA with over a decade of tax and accounting professional experience. She's been named as an up and coming leader in Latinas "40 under 40" and continues to advance her education. Maribel is committed to learning the best and newest strategies to share with her clients, year after year. Del Real Tax Group specializes in helping small businesses maximize profits and each of our accountants work to give you personalized service and attention. Since we're committed to working with small business owners only, we've developed a very specialized niche that allows us to concentrate on our clientele. Our primary goal is to help you save thousands of dollars in taxes a year! See how we can help by contacting our office or calling us at 708-788-0082 today.
Maribel Del Real, CPA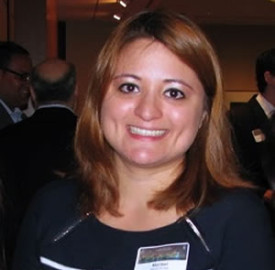 Certified Tax Coach and CPA, Maribel Del Real
Sign up for our Newsletter: