Accounting Services for Oak Brook Small Businesses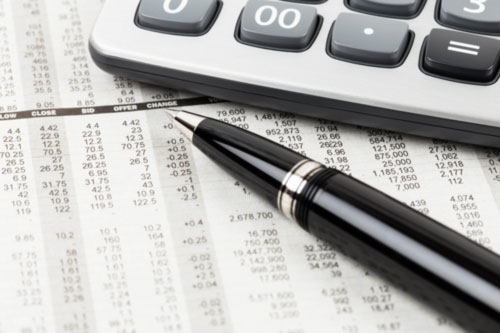 When you're looking for a tax professional to handle your small business accounting in Oak Brook, the experts at Del Real Tax Group can help. With over a decade of experience, these accountants are dedicated to helping small business owners lower their taxes and keep more of their hard-earned money in their pockets. While adhering to local, state, and federal laws, our CPAs understand how to approach the issues many small business owners face. To get answers to your complicated tax questions, financial management issues, and cash flow concerns, partner with Del Real Tax Group.
Oak Brook Small Business Payroll Accounting
Small businesses invest a lot of time and energy on payroll administration. Every hour that you spend focusing on payroll needs is an hour away from essential work that could help further your business' bottom line. Get back two weeks a year by outsourcing your payroll needs to a certified professional accountant at Del Real Tax Group. We'll provide you with the infrastructure you need to run your business without having to worry about making sure your employees are taken care of. You'll experience fewer financial commitments, a better understanding of IRS laws, increased data security, and more time to focus on your work.
Del Real Tax Group has been working with Oak Brook small businesses to help navigate complicated payroll accounting while maximizing your time and effort. To learn more about how we can help you simplify your IRS requirements, contact us today.
Tax Accounting Services in Oak Brook
Preparing your own income tax returns can be a complicated endeavor, especially when you run a small business. To make sure that you're properly navigating the intricacies of IRS requirements while maximizing your deductions and increasing your company's profits, work with an experienced CPA tax professional at Del Real Tax Group. We'll ensure that your tax returns are checked and rechecked to identify potential problems before documents are sent to the IRS for processing. We also maintain ongoing communication to update your accounting information monthly or quarterly, ensuring that small to mid-sized business owners receive the support they need throughout the year.
Focus more on your Oak Brook small business by working with a tax and bookkeeping professional at Del Real Tax Group. Regardless of if your books are in order or not, our tax accounting services include the full preparation of your bookkeeping throughout the year.
When you need IRS representation, the tax accountants at Del Real Tax Group are there to help. We offer professional representation in audits and help you communicate with both federal and state tax authorities. If you find yourself needing representation or any other type of Oak Brook small business accounting services, don't hesitate to contact us.
Del Real Tax Group uses a comprehensive approach to provide tax accounting services that will help you keep more of your hard-earned money in your pocket. Contact us today to learn more about our services and schedule a consultation.