La Grange Small Business Accounting and Tax Services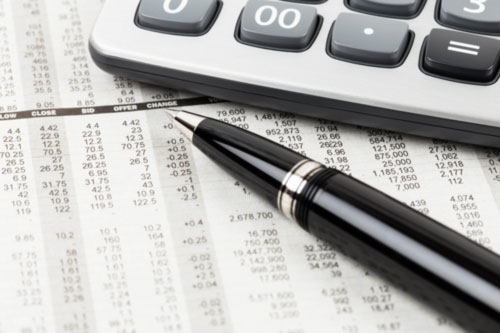 Small business owners don't always have internal accounting departments to handle their taxes and bookkeeping needs. Rather than trying to tackle these on your own, the accounting professionals at Del Real Tax Group are here to help. We help you get the most out of your La Grange small business accounting so you can focus on strengthening your team and reaching your company's goals. We offer everything from professional tax preparation and payroll services to IRS representation and general accounting. We aim to help you grow your company through supportive accounting services tailored to your needs.
La Grange Payroll and Accounting Services
Running your small business accounting requires a lot of effort. While it's an important facet of your business, you still need to dedicate your time and energy to advancing your company's goals. When you outsource your La Grange payroll needs to Del Real Tax Group, you'll free up two weeks each year to focus on reaching your short- and long-term goals. Our team of tax professionals provide you with the infrastructure you need to run your business and maximize employee experience with compliant payroll and accounting services. This helps improve your overall understanding of IRS laws while increasing data security. Del Real Tax Group has been working with La Grange small businesses for years to help simplify IRS requirements and navigate the complicated environment of payroll and accounting. Contact us today to learn more about how we can help you maximize your efforts.
Tax and Bookkeeping for La Grange Small Businesses
Doing your individual taxes is hard enough but trying to navigate the changing rules for small businesses can seem impossible. Rather than risk violating new regulations, trust the professionals at Del Real Tax Group to provide you with comprehensive La Grange tax and bookkeeping services. We stay on top of dynamic tax laws to provide timely and accurate accounting information that ensures your taxes are filled and remain in compliance during reviews. In addition to basic services like mid-year check ins and tax returns, our small business accounting services include QuickBooks set-up and training, general accounting, thorough bookkeeping, IRS representation, asset protection, and more. 
Del Real Tax group is dedicated to the success of your business, which is why we strive to improve our expertise every year. Our team consists of a Certified Tax Coach, which is a leading group of tax professionals who are trained for proactive planning and long-term strategies. We take great pride in helping our clients and always maintain open, ongoing communication to keep your taxes updated yearly, quarterly, or even monthly. Depending on your needs, our La Grange tax accountants are here to help your small to mid-size business receive the support it needs to thrive. We work to maximize legitimate Illinois tax-breaks to lower taxes and increase your profits year after year.  
Del Real Tax group helps improve the efficiency of small business accounting, taxes, and payroll. Through a comprehensive approach to supportive services, our certified public accountants strive to help you keep more of your hard-earned money in your pocket. Contact us today to learn more about our services and schedule a consultation. 
Del Real Tax Group uses a comprehensive approach to provide tax accounting services that will help you keep more of your hard-earned money in your pocket. Contact us today to learn more about our services and schedule a consultation.