Hinsdale Small Business Accounting Services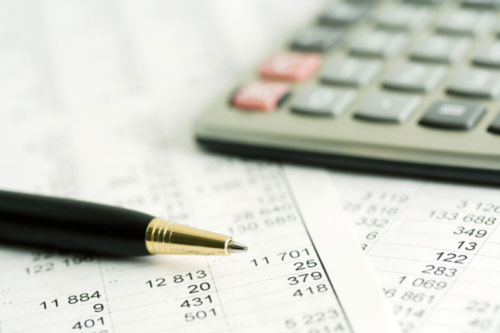 Small business owners in Hinsdale have a lot of responsibilities. Between running your business and generating profits to creating a positive employee experience and everything in between, your time is a precious commodity. To help ensure that you're getting the most out of your efforts, partner with Del Real Tax Group for all of your Hinsdale small business accounting needs. We offer tax and accounting services to small business owners to help you grow your company, increase your bottom line, and achieve your goals.
Payroll for Hinsdale Small Businesses
Accounting requires a dedication of time and a strong attention to detail. On average, small business owners spend about eight hours a month, or 12 days a year processing payroll. During this time, you'll need to navigate various state and federal regulations to adhere to compliance rules, stay up to date with your taxes, and provide payroll services to your employees. Depending on the size of your business, these tasks can take a lot of time. If you don't have the infrastructure to manage your company's accounting, there are several benefits of outsourcing payroll for small businesses.
When you utilize an experienced Hinsdale payroll accountant to manage your employee's financial needs, you'll gain an indispensable asset for your business. Some of the biggest benefits of working with a payroll provider include a reduction in financial commitments, a stronger understanding of reporting requirements and IRS laws, less risk for error and therefore, penalty charges, more time to focus on your workload, increased data security, and less stress about the entire process. Contact Del Real Tax Group today to enjoy worry free IRS and state tax reporting.
Hinsdale Tax and Bookkeeping
Ongoing changes to tax and accounting practices make it difficult to manage the needs of your small business. Rather than wasting hours trying to stay on top of changing regulations, work with a Hinsdale tax and bookkeeping professional like the team at Del Real Tax Group. We use timely and accurate accounting information to make sure that everything remains in compliance with the dynamic alterations to tax law. Our professional small business accounting services are complete with asset protection, bookkeeping, accounting, QuickBooks consultations, IRS representation, and more.
The CPA firm of Del Real Tax Group takes great pride in building relationships with our clients and ensuring that they receive answers to any questions that arise regarding cash flow and financial inquiries. We maintain ongoing communication to update your accounting information monthly or quarterly, ensuring that small to mid-sized business owners receive the support they need throughout the year. Through professional tax preparation, we work to maximize legitimate Illinois tax-breaks and deductions to help small business owners lower their taxes and increase profits. There's no substitution for the help of an experienced CPA tax professional, so call the experts at Del Real Tax Group today.
Del Real Tax Group helps our clients with their bookkeeping and small business accounting needs. Using a comprehensive approach, our tax accounting services help you keep more of your hard-earned money in your pocket. Contact us today to learn more about our services and schedule a consultation.