Accounting Services for Forest Park Small Businesses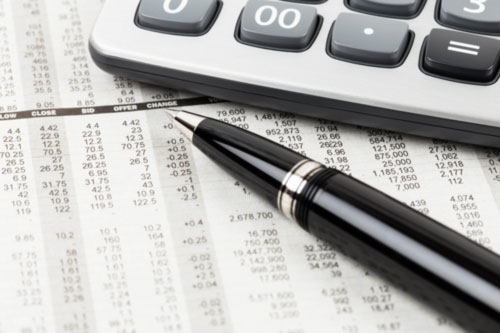 If you're ready to eliminate the stress of tax season and get more out of your deductions, Del Real Tax Group can help. Our tax professionals understand how to handle Forest Park small business accounting. With over a decade of experience, our accountants work to lower your taxes so you can keep more of your hard-earned money in your pocket. Our CPAs take a strategic approach to issues that many small business owners face while adhering to local, state, and federal tax laws. When you need answers to complicated questions, contact Del Real Tax Group for your accounting services.
CPA Accounting Services in Forest Park
Del Real Tax Group offers comprehensive tax and accounting services to Forest Park small businesses and beyond. We strive to help our clients streamline their bookkeeping through QuickBooks consulting, tax planning and preparation, and plenty of hands-on training. To help ensure our clients have the support they need, we offer year-round service to small and mid-size businesses. Our goal is to provide you with timely and accurate accounting information to help make informed decisions that contribute to business growth and achieving goals.
If you need comprehensive accounting services for your Forest Park small business, we offer quarterly reviews and analysis that includes bank account reconciliations, income statement generations, balancing books, and cleaning up your business ledger. This creates an efficient accounting process that helps alleviate year-end stress and streamlines your taxes. When you're looking for a CPA to help you maximize legitimate Illinois tax-breaks and deductions, look no further than Del Real Tax Group.
Forest Park Small Business Payroll and Bookkeeping
When you need a CPA to help you tackle your small business bookkeeping, look no further than the professionals at Del Real Tax Group. Our team of dedicated employees works relentlessly to stay on top of changing regulations to ensure our clients receive tax compliant services that help advance their business' bottom line. With the dynamic nature of tax law, this is an important factor in avoiding audits and fines. Our professional small business accounting services are complete with asset protection, bookkeeping, accounting, QuickBooks consultations, and more. 
Don't waste hours working on small business payroll administration. Trust Del Real Tax Group to clear your schedule so you can allocate more time to reaching your goals and building your client base. We provide the infrastructure you need when outsourcing important tasks, so you'll face fewer financial commitments and experience more time to focus on your work. 
Regardless of if your books are in order or not, the accountants at Del Real Tax Group are here to help you with support throughout the year. We also offer IRS representation in audits to help you communicate with respective authorities and avoid hefty penalties.
Del Real Tax Group is proud to offer a comprehensive approach to tax accounting services for your Forest Park small business. Our goal is to help you keep more of your hard-earned money in your pocket. Contact us today to learn more about our services and schedule a consultation.