Latinos 40 Under 40
Maribel Del Real is the owner of Del Real Tax Group, which specializes in helping small business owners save money by lowering their taxable income through tax planning.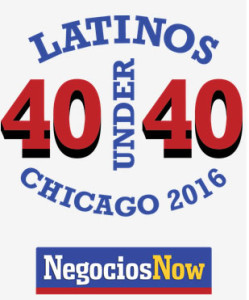 Del Real is a licensed CPA in Illinois and Texas and has more than a decade of experience working with small, mid-size and large companies. She started her accounting career at ExxonMobil and left the corporate world to work in public accounting and later tax consulting.
During her tenure with PricewaterhouseCoopers and R & M Consulting, she worked with clients including BP, Abbott Laboratories, Porsche Enterprises, Morton Salt, Tetra Pak, Andrew Solutions and Anixter, among others.
Del Real earned a bachelor's and master's in accounting from the University of Houston. She completed her undergraduate degree summa cum laude with a double major in management information systems, and she finished her master's with honors.